The Tools of the Trade
We provide affiliates with the change of pace that they have always wanted, allowing them to take control.
They enjoy a job opportunity that is unlike anything they've ever experienced. They are not simply a link in the chain. They are the force that pulls the chain.
The affiliate's most important tool is his or her ingenuity and motivation.
The affiliate is a model of self reliance at its very best. While affiliates are free to work on their own and at their own pace, we are always available with assistance and advice.
Affiliates will always have the freedom to run their business as they please.
However, affiliates also benefit from the fact that, while they are independent, they are also never alone. We supply affiliates with the waste management tools they need to succeed.
Knowledge, training, and a proven system that has saved businesses millions of dollars will assist the affiliate in building a junk removal business they can be proud of.
Just as a surveyor has the tools to measure distance and a scientist has the tools to collect data, the affiliate has the tools to look at waste and see the potential for profit.
While it is likely that affiliates already posses the concrete "tools of the trade" such as a computer, fax machine, and phone, we offer something even more important.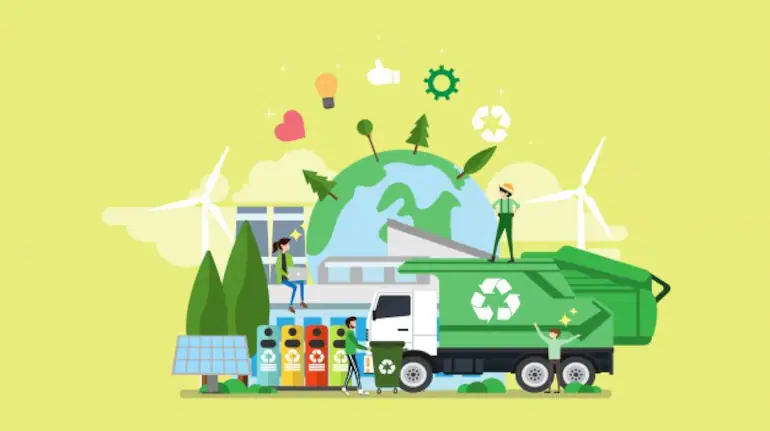 We provide affiliates inside waste management &recycling information, knowledge, and training that can only be garnered from the founder and leader of the waste management consulting industry.
With the tools provided by us, affiliates will be capable of saving businesses thousands of dollars on waste management while earning an attractive residual income.
If there was no waste management whatsoever, what would the world look like?
It would be a mess.
The Need For Waste Management
History has taught us that every civilization throughout history has had to incessantly deal with waste.
For example, ancient civilizations such as Mesopotamia thrived in part due to their ability to properly dispose of their waste.
On the other hand, others didn't adopt the same concern for proper waste disposal. In turn, their quality of life was sacrificed.
It is no surprise that life still works that way. If we didn't empty the trash for months on end the problem would become much harder to manage than if we had been responsible in the first place, it is the same with waste management in a business setting. But why the history lesson?
Examining the importance of waste management points out one very important fact that has remained true throughout the ages, waste won't go away.
The better we can deal with waste, the better life will be. Better waste management leads to a better quality of life, and we are here to make that happen.
It is in this day and age that efficient and effective waste management matters the most.
Through science and technology, it has become clear that efficient waste management is not simply a good thing to do, but it is essential.
Waste management has moved beyond simply a good habit to something that we realize must happen. At Cleveland Dumpster Rental Team, we stand at the forefront of a completely new understanding of waste management.
Through effective waste management consulting and by streamlining waste management we can reduce the amount that businesses waste and how much businesses spend on waste.
By endeavoring to help clients streamline their waste, affiliates become involved in something much greater, they help bring about the next evolution in waste management.
We contribute to what will become a greener future.