Landfill areas are unappealing places to spend time. There's more to the matter than merely seeing mountains of trash. Waste at landfills poses a number of health and environmental risks:
Toxins Are A Major Issue
It is not uncommon for landfill materials to include toxic substances that are eventually discharged and enter the soil and water supply. These pollutants pose a serious threat to the ecosystem and can remain in the atmosphere for a long period of time. Think about all the laptops, batteries, and televisions that end up in landfills every year. As a result of the chemicals in these products, our environment is contaminated and poses a risk to public health.
In addition to lead and arsenic, dangerous levels of mercury are frequently found in landfills. Fluorescent light bulbs are a primary source of the chemical, which has been linked to numerous health issues. We can suffer renal damage and respiratory failure from even a modest amount of mercury vapour in our breath.
Treatment Of Toxins
Synthetic membranes are being used in the construction of new landfills to keep mercury from leaching into the ground and waterways. Instead, a series of pipes drains the pollutants into a sewer system, where they can be stored, burnt, or recycled into fertiliser as necessary.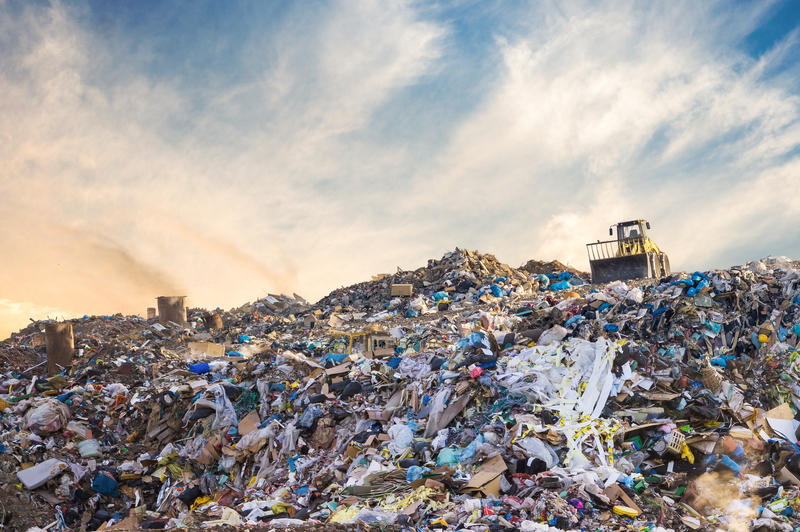 Leachate
Toxins are dissolved in the leachate that occurs when trash decomposes in a landfill or water filters through the waste and collects them. The most significant source of leachate is rainwater falling on the landfill's roof. Leachate can also be produced when groundwater enters the landfill. A poisonous leachate "cocktail" is formed as liquid seeps thru the landfill and absorbs decomposing trash components. Leachate contains a wide range of chemicals, including:
Carbon Dioxide
Methane
Organic Acids
Aldehydes
Alcohols
Solution For Treating Leachate
There are a variety of methods for dealing with landfill leachate. Among them are:
The first step in the treatment of landfill leachate is usually a biological one. It uses a variety of different filters to extract nitrogen as well as other biological elements from the wastewater.
Chemical-Physical Procedures — If organic substances can be oxidised, wet oxidation activities can be utilised. Many different processes are included here, including adsorption and precipitation on activated carbon, flocculation, and ion exchange.
Greenhouse Gas Emissions
When disposed of in a landfill, organic wastes like food scraps & yard debris are usually compacted. Anaerobic decomposition occurs when oxygen is removed from the material, causing it to decompose. Methane, a form of greenhouse gas that is 20 times more powerful than carbon dioxide, will eventually be produced as a result of this process. Methane is also very combustible and can pose a serious threat if it is present in big quantities.
Treating Greenhouse Gas Emissions
Membranes meant to trap methane in liquid form are being installed in new landfills, preventing it from leaking into the atmosphere. However, no amount of stuff can be snatched up completely. Many treatment methods are available to assist reduce the production of methane:
Aerobic digestion is used to breakdown organic waste without releasing methane gas through an open window or a tunnel.
Microorganisms can more easily break down trash in a closed container when using an aerobic treatment method such as in-vessel composting.
Other methods of anaerobic digestion in a confined space are available. Methane can be captured and used as a source of energy.
Conclusion
Waste that is buried in landfills, aside from the cost implications, will degrade slowly and cause issues for future generations. Landfill garbage can be reliably and regularly treated using a number of well-established processes.